Posted 5/11/2016
How Menchie's replaced the 21st-century ice cream parlor
In their heyday, really great ice cream parlors offered more than creamy, cold, high-fat desserts. They offered a really great social gathering place for everyone from families to young couples to get out in the community and enjoy themselves. Ice cream parlors have been largely displaced as Americans have tried to find healthier options.
Few Americans missed the extra calories, but they did sometimes miss the old experience. One of the reasons we've become the world's largest self-serve frozen yogurt is that we set out from the very beginning to be more than just a place offering premium self-serve frozen desserts. We set out to be a place where people would smile.
Cold treats, warm hearts
Ice cream socials date back as far as the late 1700s, and by the turn of the 20th century ice cream parlors were a popular community gathering spot. Today's ice cream franchises don't tend to evoke the same warmth, however. People queue up around a glass freezer case, waiting in line to try flavors. Stingy sitting areas push people out the door.
At Menchie's we've always wanted more for our guests. We want them to truly enjoy the Menchie's experience, much like the way people enjoyed their outings to the ice cream parlor at the turn of the 20th century. We provide sample cups guests can use to try out a rotating array of flavors. When they're ready, Menchie's guests make their own mix with as few or as many flavors and toppings as they care to add. The options provide a kaleidoscope of flavors guests can create. Then, when a guest has created a personal combination, one can skip over to a table to join their friends and family, share laughs and smiles, and maybe sneak a spoonful of others' creations.
Everything about the Menchie's experience is designed to bring friends and families together, enjoying one another just as much as they enjoy our frozen treats. Our commitment to generating smiles, not just transactions, is what sets us apart and keeps guests coming back.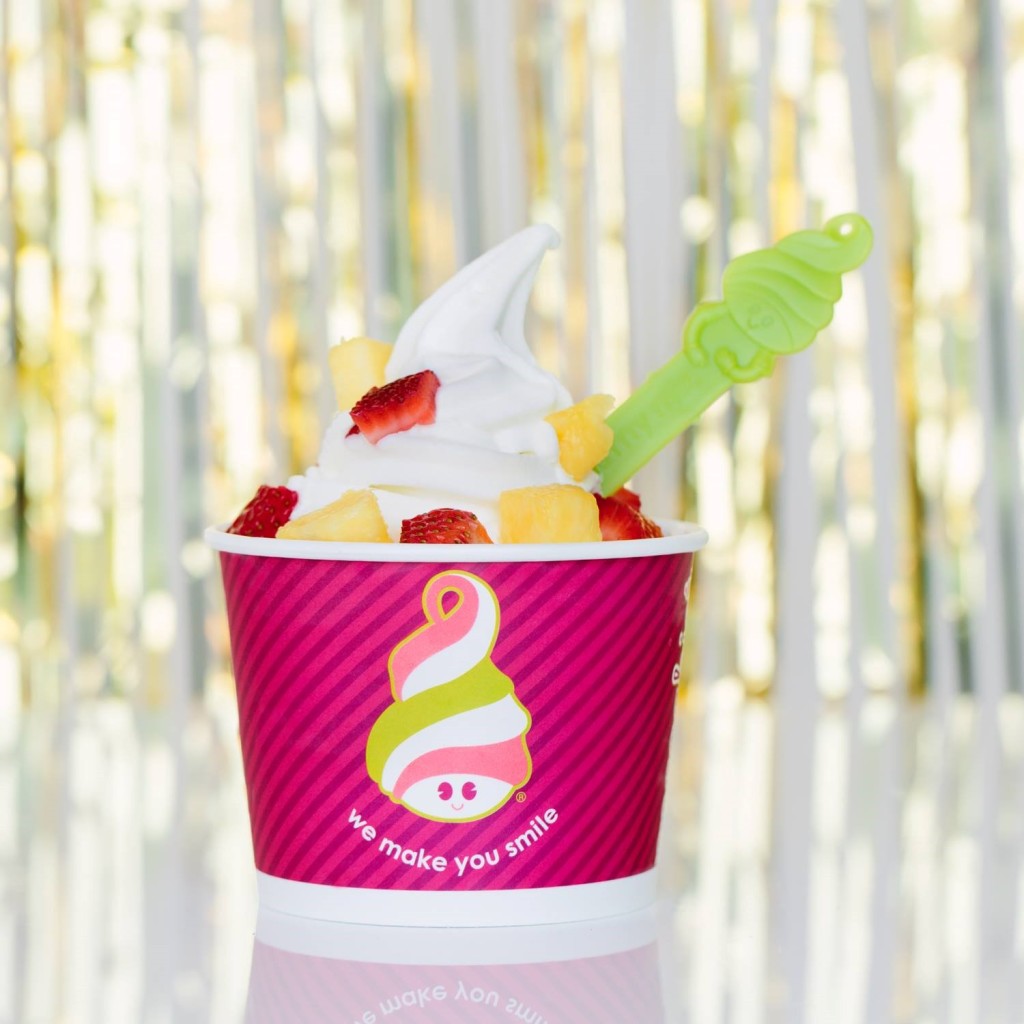 Learn more about Menchie's
If you're interested in finding out why Menchie's comes out on top in the battle of froyo vs. ice cream franchises, please explore our research pages or fill out the form at right to download our free franchise report. We look forward to hearing from you!