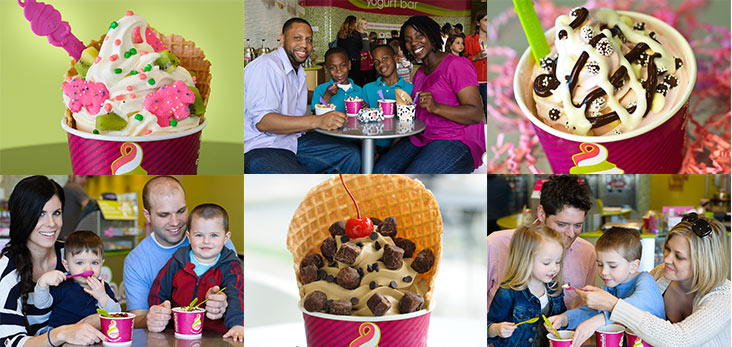 THE MENCHIE'S EXPERIENCE
For Menchie's, making people smile is more than the corporate mission statement; it is its sole reason for being. While Menchie's is equally dedicated to helping franchisees receive a return on investment, we believe a franchisee's financial success is completely tied to how many guests leave happier than when they came in. In other words, profitability is not the goal; it's a byproduct of the value we add to each guest who walks in our door.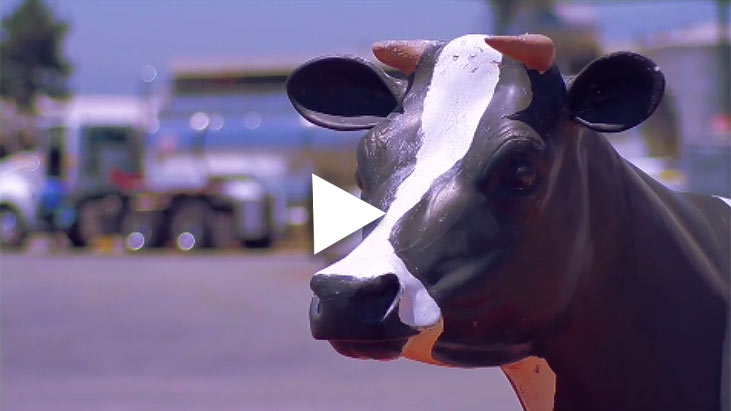 For its exclusive private label collection, Menchie's uses the highest-quality milk from California cows, which are not treated with artificial growth hormones. The result is a product that's so flavorful, so creamy, that we invite our guests to sample it. In fact, we encourage it. Trays of paper sample cups are available so guests can try as many flavors as they'd like.
Our visitors love creating their own unique combinations from our roster of more than 100 rotating, can't-get-them-anywhere-else frozen dessert flavors. Each creation can be as unique as our guests as they add on as many of our 70 rotating toppings as they wish.
Some families have members with unique dietary needs. Not to worry — Menchie's has that covered too, with non-dairy, kosher, Vegan, low-carb, no sugar added and gluten-free frozen desserts available.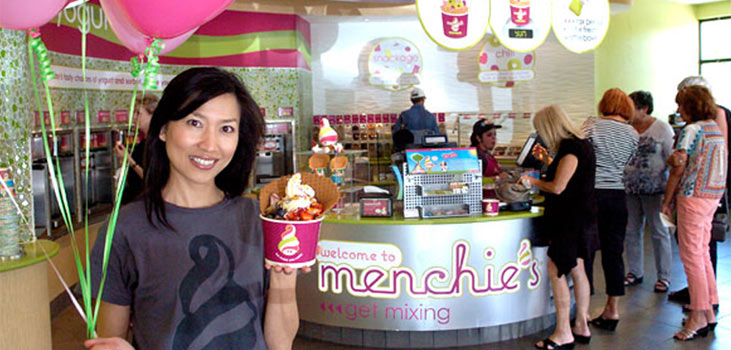 If you keep making people smile, they'll keep coming back. There are indoor and outdoor seating areas; colorful, airy surroundings that invite hanging out; lively music, chalkboards and games. Menchie's is a fun place for guests of all ages to visit and enjoy spending time together — to slow down and enjoy the company of others in a hectic world.
Menchie's guests not only visit our stores frequently, they enjoy the time they spend with us so much that they won't visit any other frozen dessert shop.
Indeed, some families will drive miles out of their way for the Menchie's experience, because their kids demand it.