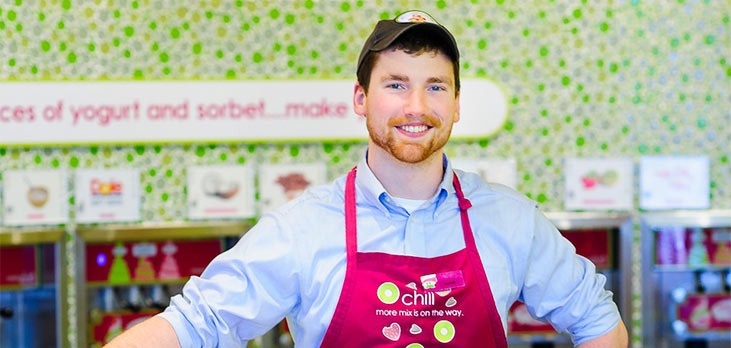 WANT TO OWN YOUR OWN MENCHIE'S?
HERE ARE YOUR NEXT STEPS!
By now, you know why Menchie's Frozen Yogurt franchise is a major player and thought leader in the frozen dessert category. Hopefully, you've also learned that, although we do serve the best-tasting frozen yogurt, we are No. 1 because we value the guest experience above all else.
By now you have a high-level understanding of who we are and the difference we are trying to make in the world. The next step is to tell us about who you are and the difference you want to make in the world.
First, fill out our contact form. This will prepare you for your first phone conversation with your Menchie's Business Development Manager (BDM), who will act as your primary point of contact. We'll call you to chat for five minutes about such things as capital requirements and market availability to make sure there is a potential for a match.
During that call, we'll set up a more detailed meeting that will take 45 minutes to an hour. We call this our "getting to know you" conversation. This will be your first opportunity to tell us more about who you are, what makes you tick and what you are looking to accomplish next. We will spend the rest of the conversation talking about how that might occur if you were a Menchie's franchisee. If we both see the potential fit, we will continue along in the investigation process.
As you can see, there is zero risk in learning more and telling us more about you.
We look forward to the opportunity to learn more about each other.