Posted 7/20/2016
Frozen dessert franchise keeps guests smiling so they keep coming back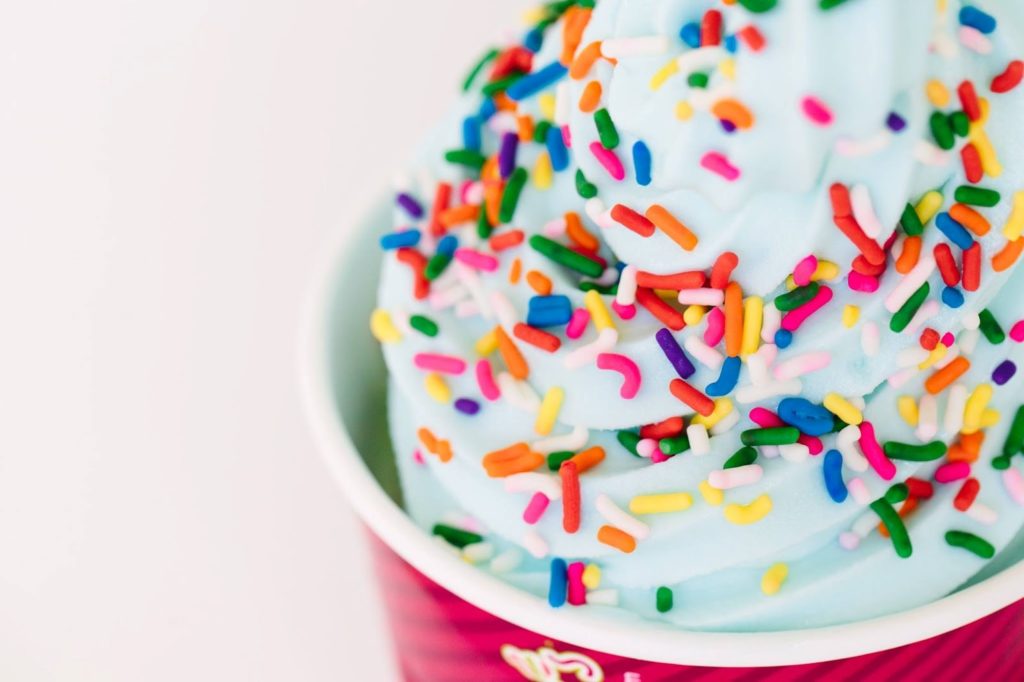 Remember Pillsbury's Funfetti? The sprinkle-infused colorful cake mix you or your kids grew up with? The Google food trends report for 2016 listed Funfetti among its rising search terms, and it's easy to understand why: Funfetti makes you smile; it's fun; it's all of the colors of the rainbow; and you get something slightly different every time.
The Menchie's experience could be described the same way. Our guests keep coming back because we've designed a  desirable product in an irresistible setting designed to draw smiles from our guests.
That inclusive, friendly feeling that leaves everyone with a smile creates guest demand, this is what keeps Menchie's fans coming back again and again. It's what sets Menchie's apart, and it's why we've grown from a single location in Southern California to more than 500 locations worldwide, and still growing.
Sprinkling fun into the business model
When guests go to weigh and pay, that's not where the experience ends. In fact, the best part is yet to come. They can sit down with friends and family to share their uniquely personalized frozen dessert treat, and unwind from the pressures of the day. You'll see guests of every age enjoying Menchie's, because we intentionally created a place where people reconnect with one another. Children can have fun with our colorful collectible spoons featuring Menchie and his Sweet Friends, and draw on our interactive chalkboards. Mom and dad can sit back and have a conversation over their own custom-mixed desserts. You might see a group of guests celebrating a birthday with one of our customizable frozen yogurt cakes, or a couple on a first date getting to know one another.
You see? Like Funfetti, we make people smile; we're fun; our desserts come in all the colors of the rainbow; and guests keep coming back because they can expect something different and uniquely theirs every time. If you're someone who is looking to bring a positive impact to  your local community and making people smile, Menchie's may just be the right franchise opportunity for you.
Learn more about Menchie's
We invite you to explore more about Menchie's frozen dessert franchise by visiting our research pages. For in-depth details about the Menchie's franchise opportunity, download our free franchise report. We look forward to hearing from you!