Posted 1/15/2016
From movie tie-ins to popular snacks, Menchie's makes the most of brand fans
A free 7-day Caribbean cruise for a family of 4, a bowl featuring a favorite character from a popular kids' movie, a limited-time-only flavor that combines two great brands into a frozen treat. All of these items have two things in common: 1. They make our guests smile, and 2. they demonstrate the scope of Menchie's overall marketing strategy.
Creating fun experiences for our guests
As our CEO Amit Kleinberger is fond of saying, "We're not in the business of serving frozen yogurt. We're in the business of making people smile." As we develop marketing strategies and partnerships, we always look for opportunities to create smiles for customers and drive sales for our 500-plus franchise locations.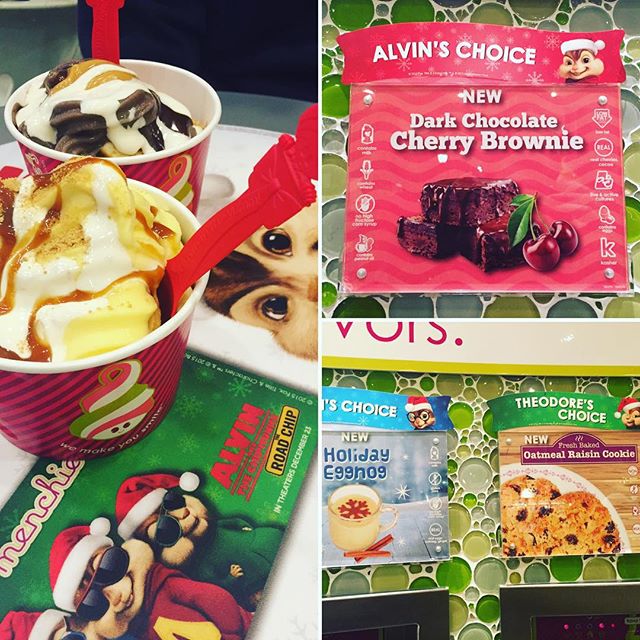 As we have increased the size of our system, partnership opportunities have expanded. Great brands are eager to do business with Menchie's, and that has led to cross-promotional LTO's with beloved companies like Nutella, Andes chocolate-covered mints and Reese's Peanut Butter Cups. Each of those flavors is pretty great in its original form, and is sublime as frozen yogurt.
The movie industry, too, has its eyes on Menchie's. A recent movie tie-in to the Alvin & The Chipmunks: Road Chip included a sweepstakes for a trip for four to California. We shared a photo of our happy winners on our social media channels. We will be offering some special treats with the release of Sony Picture Studios' The Angry Birds Movie in May 2016.
Those cinematic partnerships up the fun factor for loyal guests as well as fans of the movies when they come to a Menchie's location. Kids collect the spoons and relive their favorite moments from the movies, inevitably strengthening the bond with Menchie's, which helps drive repeat business.
Our family-friendly locations are designed to be a place to relax, enjoy and unwind, and adding perks like trip giveaways and movie character cups just makes the experience that much more fun for everyone. Happy guests keep coming back, and everybody wins.
Join the Menchie's family
Menchie's is the largest self-serve frozen yogurt franchise is the world, with more than 500 locations globally — and growing! For more information about the Menchie's franchise opportunity, please download our free franchise report. You can also learn more by visiting our research pages.