Posted 9/9/2014
Menchie's franchise requires a passion for people, love of entrepreneurship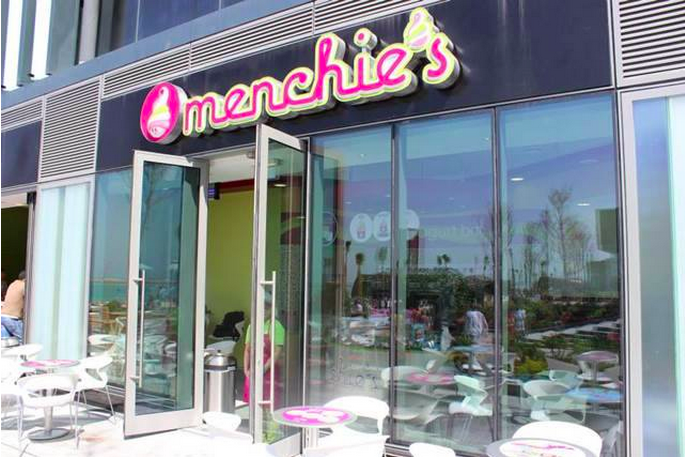 Frozen-yogurt franchises are a great way to dip your toes into entrepreneurial waters for the first time, and Menchie's makes it easy.
From the very beginning, Menchie's has built a frozen-yogurt franchise with an eye toward creating systems that are easy to replicate and provide for a great business for the first time franchisee and entrepreneur.
Menchie's has a simple business model. We show you how to fill our yogurt machines, keep the toppings sliced and fresh, keep the machines clean, and most importantly, how to make every guest smile every time!
It's a genuine love of making guests happy. Ours is first and foremost a people business, and that's why we choose franchise candidates for whom smiling, connecting with people and taking care of guests is second nature and a passion. Our franchisees are people who want to make the world a better place.
Menchie's has won a lot of attention in the world of frozen yogurt franchising. We were awarded on Forbes "America's most promising companies", We've climbed 137 spots on "Entrepreneur" magazine's Top 500 franchises; "Franchise Times" ranked us No. 1 on its Fast & Serious listing; and we were selected to be featured on two episodes of the 2 time Emmy award winning hit CBS TV show "Undercover Boss". Even with all our accolades and our distinction as the world's largest self-serve frozen yogurt franchise, though, it's important to understand that we're not really in the business of serving up frozen yogurt — we're in the business of serving up smiles. That means we don't just open our doors for several hours a day; we really get involved. Franchisees are a vital part of the communities they serve, and they cultivate a fun atmosphere to entice guests to return again and again.
If being an entrepreneur is your calling, Menchie's may be the opportunity you've been looking for. We have more than 450 franchises around the world, and we are continuing to grow. For more information about starting a Menchie's frozen-yogurt franchise, please visit our website at www.menchiesfranchise.com. You can also read the latest news, including reviews from our store owners, on our blog. To start a conversation, fill out this form to request more information about owning your own franchise, or call us at 818-708-0316. We look forward to hearing from you!