Posted 4/22/2013
Frozen yogurt franchise's kid-friendly atmosphere means enjoyment for whole family
Each day, we look forward to providing a great experience to guests of all ages. We take pride in becoming an integral part of each community and creating a safe, fun environment for people of all ages, from toddlers to great-grandparents.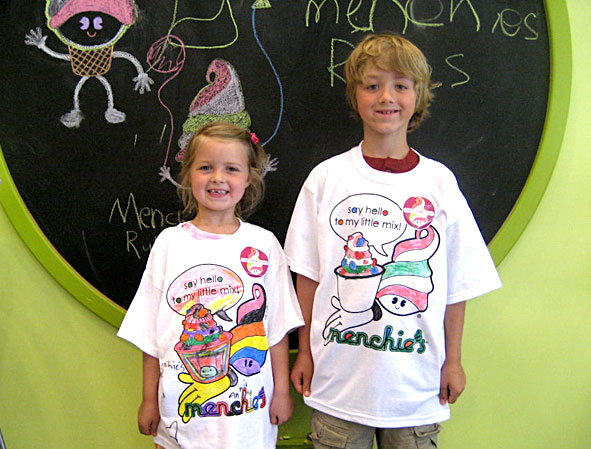 But it's no secret that we have a special place in our hearts for kids. It's good business, too. We've learned the critical lesson that if the kids are happy, everyone's happy.
It's the kids that usually see our cheerful storefront signs and beg their parents and grandparents to come inside, where our interiors are designed to appeal to young people, from our soda fountain vibe to the splashes of pink and green on the walls.
We catch their eyes, then their hearts, then their taste buds, by extending the kid-friendly experience to the free toys we give away to our young guests and chalkboards that encourage creative play. We measure our success not only by sales, but by the number of smiles we can count on our guests' faces.
And that's not even counting what really makes the smiles show up: Our unparalleled yogurt, made of milk from our family-owned, quality-controlled California dairy where our "smiley cows" live. Our yogurt is full of probiotics, free of artificial hormones and uses natural ingredients — from fresh strawberries to real coconut. It's an extra step other frozen yogurt chains won't take. Kids don't care so much about that — they just love how it tastes! But their parents and grandparents sure do. They can feel good about pulling into a Menchie's when their kids and grandkids want a tasty and nutritious treat.
And it's for that reason that we're one of the most popular frozen yogurt franchises in the world and why we're continuing to grow at such a rapid pace.
Interested in joining our thriving team? We'd love to talk to you about the opportunity. Download our free executive summary to find out more about owning a Menchie's franchise.