Three top reasons why Menchie's succeeds in any economy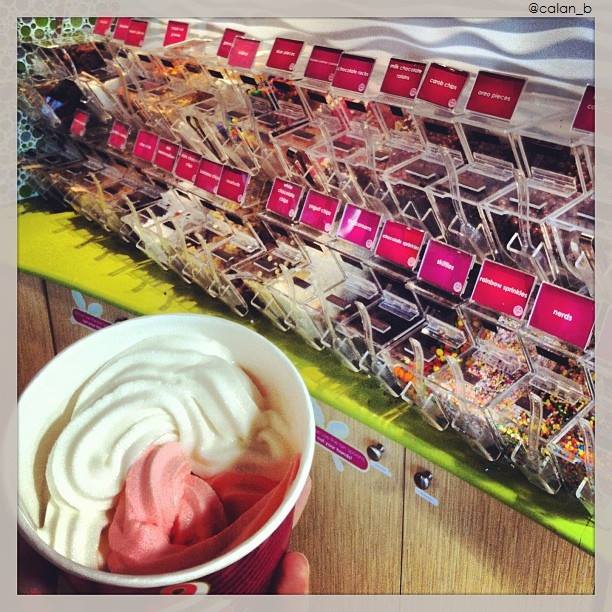 Many franchises suffered during the Great Recession, but Menchie's frozen yogurt franchise soared right through it, posting strong year-to-year growth from the time we opened our first store seven years ago until this year — our most impressive year to date!
Menchie's franchise model has shown incredible stability and resilience, whether the economy is in recession, recovery mode or roaring right along. The bottom line: We're recession-resistant. Here are several reasons why.
Our mission
First and foremost, we focus on creating smiles and positive experiences for our guests rather than obsessing about the importance of making money. Of course, we know that commercial success is important to any business — that's a given. At Menchie's, we concentrate first on making sure every guest leaves our stores happier than when they came in. Our philosophy is to put smiles on their faces and create unforgettable experiences. Our proven model shows that when we do that, the commercial part of the equation falls into place.
Our leader
It almost goes without saying that a great organization needs a strong person at the helm in order to be successful. But actually having a chief executive who has the skills to guide a company to great growth during a recession is rare. Our leader, Amit, transcends the profile of an ordinary CEO. He is an inspired and passionate entrepreneur — completely dedicated to the mission of creating smiles and making the world a better place.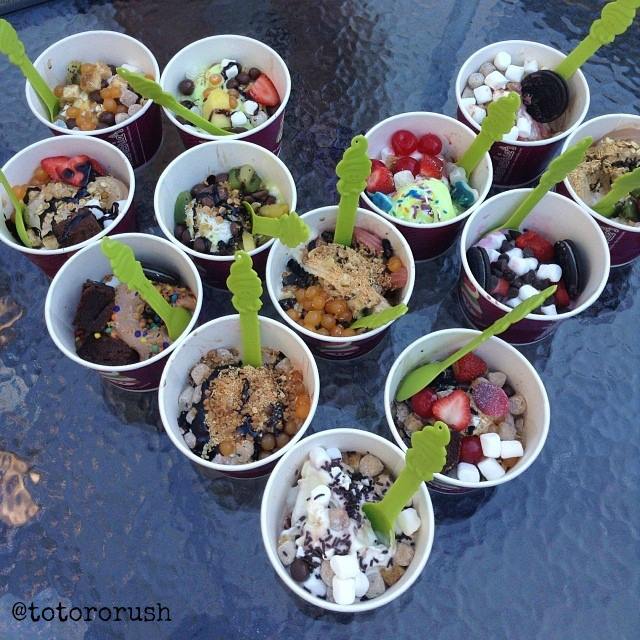 Amit may be a born leader, but he also had invaluable opportunities to develop his unique leadership style. Not only was he a commander in the armed forces, he launched and sold three successful companies in the U.S. before he turned 30. This year, Forbes magazine named him one of its Most Promising CEOs Under 35, and he went undercover on the popular Emmy award winning hit TV series "Undercover Boss."
Our brand strength
The strength of our brand was firmly established early on because of our rapid growth and strong grassroots support in neighborhoods and communities far and wide. But Amit's recent appearance on "Undercover Boss" sent our brand recognition into the stratosphere. It's important to note that not just any company is featured on the show. Menchie's joined brands that have stood the test of time and become iconic — Subway, 7-Eleven and Nascar.
The appearance on "Undercover Boss" introduced millions to the Menchie's brand and also showed them an up close and personal view of Amit's charismatic, caring leadership style. The public response was overwhelming. Viewers are still signing on to message boards and websites to praise Menchie's mission of spreading smiles and doing good in the world.
No one really knows what the economy is going to do next, but it's safe to say the companies that do well no matter what the economy is doing are like Menchie's. They offer best-in-class products at a great value and create unique experiences that create loyal fans. Is it any wonder that Menchie's is growing so fast and capturing the imagination of millions in the process? As the ambassadors of frozen yogurt, we are sharing smiles at 400 locations spanning five continents, 14 countries, 11 languages and 35 U.S. states.
To start a conversation, fill out this form to request more information about owning your own franchise, or give us a call at 818-708-0316. You can also learn more about Menchie's at the research section of our website. We look forward to hearing from you!