Canadian businessman Alex Shnaider buys Menchie's Frozen Yogurt franchise agreement, plans expansion
Menchie's Frozen Yogurt has an exciting new opportunity to continue its aggressive expansion in Canada under new leadership, after the rights to develop and operate the premium frozen yogurt chain were sold to one of the country's most prominent entrepreneurs.
Midland Group Chairman Alex Shnaider has purchased the Master Franchise Agreement for Canada from Yogurtworld Franchising Corp., which had been overseeing the franchising growth. Schnaider got his start in the steel industry, was previously involved in ocean shipping lines and has multiple real estate holdings abroad as well as in Canada, including the Trump International Hotel & Tower in Toronto.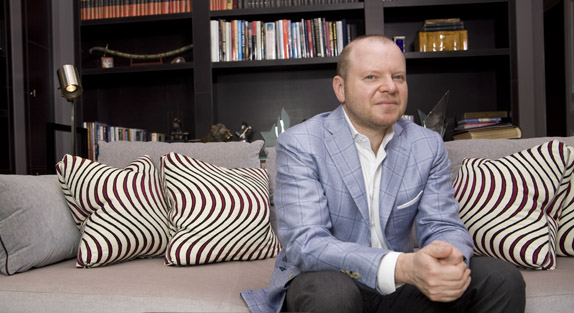 The sale of the franchising rights to Mr. Shnaider is a positive sign showing where the Menchie's brand is going and emphasizing our leadership in the industry. We have gotten to a point where our development and growth in Canada is so good that even a billionaire wants to do business with us.
Mr. Shnaider himself said in the official press release that he considers Menchie's "the best self-serve frozen yogurt chain in the world," and we couldn't agree more. Our philosophy that we're not just serving frozen yogurt, we're serving smiles, has everything to do with our continued success.
Our stores feature a rotating array of 100 flavors and 70 toppings, and it's the perfect place for families and friends to hang out. Guests love our kid-friendly atmosphere, free toys and interactive features like a chalkboard. They also love putting together their own creative combinations of premium, BGH-free frozen yogurt and unique toppings like boba and mochi.
Under Yogurtworld, Menchie's became Canada's only national chain of self-serve frozen yogurt stores. We currently have 26 franchise stores across that nation, 220 in the U.S. and 10 others internationally.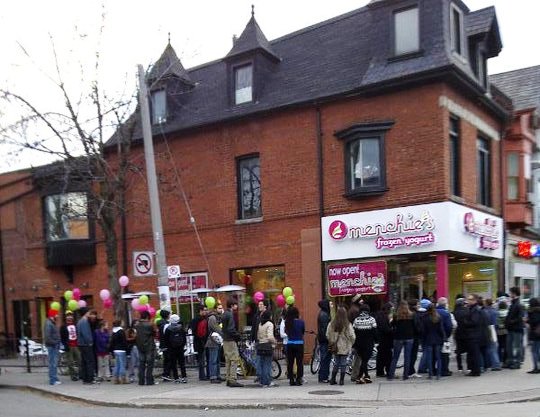 For more information about starting a Menchie's frozen yogurt franchise, in Canada or elsewhere, visit www.menchiesfranchise.com. You can also read Menchie's franchise reviews from store owners on our blog. To start a conversation, fill out this form to request more information about owning your own franchise, or give us a call at 818-708-0316. We look forward to hearing from you!