'We Make You Smile' is a lot more than a catchy slogan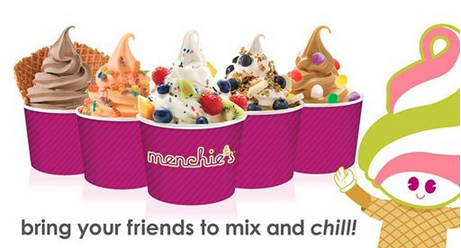 You've heard it said often enough: At Menchie's, we're not really in the business of frozen yogurt. We're in the business of making people smile. Smiles mean we've made our guests happy, and happy guests become repeat guests — often bringing their friends and neighbors to share in our unparallelled guest experience. That's what drives revenue and has propelled Menchie's to become the largest self serve frozen yogurt franchise in the world.
There is room for one brand to rise to the top in a crowded field, and Menchie's is that brand. Our operational excellence demanded that we trademark the things that make us special and set us apart from the competition, so we retain the unique characteristics that have led to our success. We've trademarked our signature phrase, "We Make You Smile®" along with "Smileage®" and "My Smileage®" — our guest rewards program. We have also trademarked our "trade dress," which describes the visual aspects and design of Menchie's locations. Our trade dress trademark is one of our most important because it protects the distinctive look we've cultivated for our brand.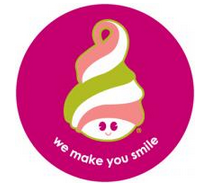 Trademarks give you an advantage in the marketplace
Trademarks help a corporation identify services, goods and intellectual property that belong uniquely to the organization. By trademarking its property, a business can prevent less-scrupulous and unoriginal brands from pirating the image it has worked so hard to develop. Trademarks provide a competitive edge in the marketplace. Here's what Menchie's has trademarked, as stipulated in Item 13 of our Franchise Disclosure Document:
Mark
Registration Number
Date of Registration
MENCHIE'S
3,519,334
October 21, 2008
Menchie's
(Design)
3,733,426
January 5, 2010
Menchie's Guy
(Design)
3,704,602
November 3, 2009
MIX WEIGH PAY
4,049,126
November 1, 2011
MY SMILEAGE
4,180,405
July 24, 2012
SMILEAGE
4,180,406
July 24, 2012
WHAT'S YOUR MIX
4,180,407
July 24, 2012
WE MAKE YOU SMILE
4,354,430
June 18, 2013
Registration of the following Mark upon the principal registry of the United States Patent and Trademark office has been applied for:
| | | |
| --- | --- | --- |
| Mark | Application Number | Status |
| 3-DIMENSIONAL CONFIGURATION OF RESTAURANT INTERIOR (Design) | 85/456,699 | Registered |
People don't really come to Menchie's just for frozen yogurt. They come here for the experience of being happy while enjoying a frozen dessert with friends and family outside the house. That's something Menchie's has always understood.
Why trademarks matter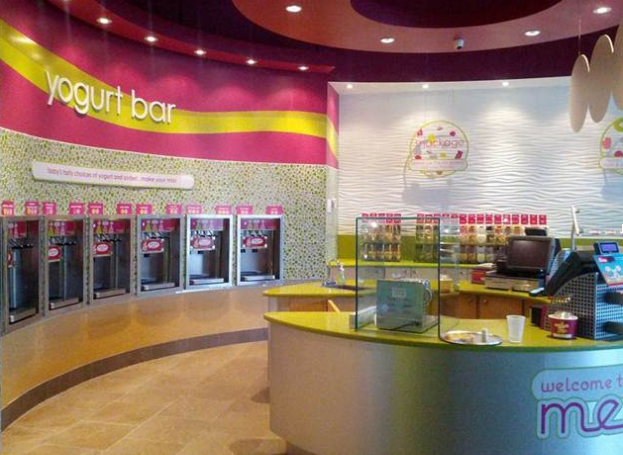 From our first franchise in Southern California in 2008 to our 500th location, Menchie's has created a relaxing, interactive, plum-and-green space that includes a curved wall of bubble tile surrounding our self-serve frozen yogurt machines and chalkboards. We centrally locate our cash register counter so our Menchie's team members can engage with all our guests, whether they're sitting and laughing with family, sampling our delicious array of frozen yogurt flavors or just walking in the door. Our most important goal is to make a genuine connection with everyone.
Menchie's is also dedicated to helping franchisees receive an excellent return on their investment, and we strongly believe a franchisee's financial success is intrinsically tied to how many guests are happier when they leave than when they came in. Profitability is important, but it's not our main goal — it's a byproduct of the value we add to each guest who walks in our door.
We achieved an important milestone with the opening of our 400th store in 2014, and there are hundreds more units in development right now. More franchisees are joining us every day as they discover why Menchie's is the best frozen yogurt franchise to own.